Penofin OEM Partner Program

Woodway
P.O. Box 589 Beavercreek, OR 97004
Tel: (503) 631-4408
Fax: (503) 632-8132
Web: WoodwayProducts.com
Penofin OEM Partner: Woodway
Built by Professionals
In 1980, tired of the inferior materials available to their remodeling business, a group of professional contractors founded LWO Corporation, producers of the Woodway product line. They were determined to develop well-designed wood products that were durable, easy to install and beautiful to look at.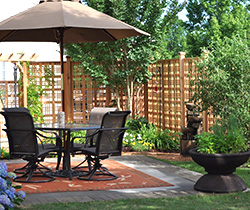 Uncompromising Quality
LWO's high standards resonated with professional contractors throughout the United States and the business soon took off. As LWO grew, they were often asked to compromise quality to increase revenues. The founders refused. Their original philosophy of putting quality above all other considerations when designing products has earned them a nationwide reputation as designers and manufacturers of superior wood products for the home and garden.