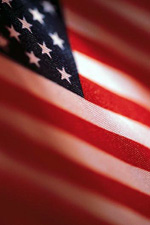 "I just read a little item in Workbench magazine about your company's decision to pull out of the "big box" stores. As I understand it, the big boys want you to produce your product overseas so that you can lower the price......and probably the quality too. I salute your decision. I hope your employees realize how lucky they are to be on the payroll.

As an American, I appreciate your endeavors to save us from mediocrity. Although I have been an amateur woodworker for years, I am not that familiar with your products but you can rest assured that I will seek them out for my next project.

Thanks again."
Andrew P. - AZ
Comments: Dear Dr Newell's

Thank you for putting American workers ahead of profits. I have used some Penofin products in the past and found them superior to most...from this point on Penofin products will be used exclusively on all my projects.

Just an FYI, Woodcraft has a large retail outlet in Roswell Ga, you might want to contact them about being a stocking dealer. Your current distributor in Cumming is convenient enough for me , but the Woodcraft store is in one of the most affluent areas in N Ga...and is jammed every weekend with customers.
Billie R - GA
Hello, I had bought your product in the past at Home Depot and went looking for it there again. Discovered you don't sell there anymore and read why in a builders website. My hats off to you! Wish more manufacturers had the moxie you guys have!
Steve R - California
I just wanted to make a short comment. I am just getting started in woodworking and I saw an article in Workbench magazine about you dropping products from the large home centers in order to keep jobs in the US and not going overseas. That is spectacular and I will definitely look for your products and support your company any way I can. It is GREAT to see a company stand up for its employees and keeping jobs in the United States. THANK YOU!!!
Bennie H - IL
Saw the article in Workbench where Penofin removed itself from the large retailers in order to keep itself in the US and keep it's employees. I had not heard of Penofin before, I was surprised (and pleased )by the quality and depth of your product line.

I applaud your marketing decision. We need more companies and people like you who have integrity and look for more than just the dollar in doing business.

As an "Old House" owner and part time handy man for my in-laws friends, I will begin to use your products where ever possible.
Jack T - Ohio
I have just received the February issue of Workbench magazine and read the article "Penofin Fires Big Box Stores". Hooray for you!! Just wanted to let you know that I admire your decision. Not all of America wants to shop these BIG BOX monoliths and I think they are pursuing the almighty dollar at the expense of their principles. I heartily applaud your decision and I just wish there was a dealer for your products that is closer to me. A good possibility for a dealer in this area might be Warner Robins Supply. They are a local large retailer/lumber supply company that I do all of my purchasing through. Keep up the good work and stay the course.

I have visited your internet site and find it very informative and easy to navigate. I would like to know more about the curing mechanism for the rosewood oil. Can you pint over the wood after it has cured? Are there any adhesion problems? I would think that the sealing of the wood fibers might make the wood more stable and help the paint last longer.
Lim H - Georgia
Read of your recent decision to keep the manufacturing of your products in the US. I appreciate that very much. You can depend that you have all of my business.
Bruce M
Good Afternoon,

We recently read an article in Workbench magazine that you have pulled your product out of the larger hardware store chains. We were excited to see your product in these stores (Home Depot) as yours is the only product we use on our house and outdoor projects. We greatly appreciate and understand your reasons for making this decision. We will continue to purchase your product regardless of the distance we must travel. Thank you.

Sincerely,
Dale & Jodi D - WI
I want to commend you on your decision based on a principle rather than greed. The number of companies that sacrifice everything and everyone for the enrichment of a few individuals and the corporations that claim to look out for the consumer and in the process little by little are forgetting where they should really be investing which is here in this great country. I fully support you in your decision and will consume your products. I am happy to see that I can find something that is truly made in the U.S. something that because of greed and forgetting basic principles is getting harder and harder. Saying no to a way that is detrimental to our economy and the true American way. Made in the USA 100%. I support you and your ways because you are true to those words. I feel proud to business with a company with your standards.
Thank you,

Thank you for standing up to these monsters ( for a lack of a better word ) They are destroying our country by sending manufacturing over seas. I will buy from your company and try your products because of this. I have seen your products but never tried them. I will now.

Thank you again,
Joseph A
I just read a small blurb in the Feb 2006 issue of Workbench magazine about your choosing to remove your products from "America's largest home centers" to avoid having to move manufacturing overseas. I applaud and support this decision. I have been personally affected by the mad rush of America's companies sending more and more of our jobs overseas for no better reason than the greed of their management and stockholders, so I can not thank you enough for taking this stand. I only wish more companies would show such responsibility and loyalty to their employees. I have used your products in the past and now intend to use them even more in the future, no matter where I have to go to find them.

Best wishes for the future and Happy Holidays to everyone at Penofin!
Joe M
I just read an article in Workbench magazine relating to your having given the boot to the big box retailers in favor of staying in the USA. While I had never heard of you product before, you can bet I will look for it now.

My hats off to you for taking a stand.

The motto of the mega retailers seems to be "Low price at any cost" which will inevitably lead to our undoing.

I read that the Penofin company chose not to sell it's products in the "big Box" stores in order to keep it's production facilities in the United States. I agree with this decision and would like to share this product with my customers and for use in my own home. Thank you for sending me more information.
My hat is off to your CEO, Barbara Newells. By staying in the USA I will make sure that I will always use your products... And I will make sure that all my wood working friends do the same.
Rex A
I recently read of your decision to remove your products from large home centers rather than "go overseas ...at the expense of our employees". I would like to commend you for having the courage and consideration for your employees to make this important decision.

More American companies should be as considerate as you. And more Americans should make an effort to buy American and support companies like yours. I know I will.

Congratulations
Richard W
Read an article about your company is keeping production in the US and not moving offshore....

Good for you
Rod
ATTN: Dr. Barbara Newell's, CEO

Dear Dr. Newell:

I read of your company's decision to remove your product from America's largest home center in the current issue of Workbench magazine.

I have used your product but more importantly I applaud the integrity of your company's decision to put your employees welfare ahead of corporate interest. Certainly a rare attribute in today's business world.

Best Wishes for your company's continued success!

Sincerely,
John F. - California
I live on the MS coast and we were hit by the hurricane. We had Penofined our deck prior to the storm. Our deck survived, and we're going to Penofin it again.

I just discovered the report where you refused to go overseas to manufacture so you could get into box stores. In this age of absolute corruption and immorality, your decision really stands out. Because of it, I want to personally promote Penofin products more than I already am, and I hope that the day comes soon when the people of this country want to reclaim their government from corporate America so that democracy can be restored. Home Depot, Wal Mart and the like should be taxed heavily so that they cease to be viable.
Terri M - MS
I was pleased to see your company stand up for their employee's jobs. I wish more suppliers would say NO to these big box stores. Even though I'm Canadian I welcome your gutsy stand to protect (north) American jobs as a whole. If we continue to cut jobs here, who will buy our products. People need jobs ( and Money) to keep the economy working. The strength of our countries lies in the strength of our workers. Those who think that the almighty bottom line is this strength are sadly mistaken. I have not found any of your products in my local paint stores, and I'm not sure if you even sell into the Canada market. I will keep an eye out for your products in the future. Well done Penofin!!!
Terry O - Canada
I just read about your withdrawal from the "Big Box Stores" in support of keeping your business in the USA. I applaud the position and am encouraged by your dedication to employees. I will make every effort to seek out your products and use them and also encourage all of my friends and neighbors to do the same. This is the kind of spirit and sense of family that made America great and strong and we need more of it. Not everything should be distilled to the lowest dollar.

Thanks so much for your courage and support of employees and woodworkers!!!
Jerry W
Wow! Thank you for your extremely prompt reply. The information is just what I needed.
Betty K.
Thanks for the speedy response. Another reason why I like you guys!
Wow - that is the fastest customer service response I have ever received, and you actually answered my question! If your wood finish is as effective as your customer service, then I know my deck will be well protected! Thanks.