Penofin OEM Partner Program

Wine Valley Siding Supply, Inc.
11839 Woodinville Drive, Bothell, WA 98011
Tel: 425-488-2250
Web: WineValleySiding.com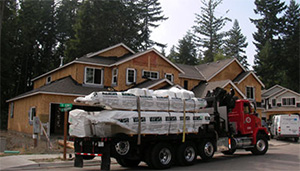 Penofin OEM Partner: Wine Valley Siding Supply, Inc.
Since 1955, Wine Valley Siding Supply has been delivering quality siding products, trims and accessories to builders, subcontractors, and homeowners. In 1960, we began prefinishing all types of siding and trims at our plant in Bothell, Washington. In fact, we were the original Olympic machine prefinishers in the U.S.
Our specialty has always been Western Red Cedar, and we stock a large variety of patterns and grades of Western Red Cedar siding ready for immediate shipment. We can custom run many other styles and patterns to meet your needs. Iif you're looking for a composite siding or a lower cost option, we also stock many patterns of James Hardie fiber cement siding and all sizes of Premium White Wood primed trim boards.
Wine Valley Siding Supply Inc. also boasts an ownership group with over 150 years of siding experience together. Also, many of our employees have been with us for 10 to 20 years and are the heart and soul of our company.