Penofin OEM Partner Program

Alan Mascord Design Associates, Inc.
1305 NW 18th Ave, Portland, OR
Tel: 800-411-0231 | 503-225-9161
Web: mascord.com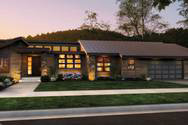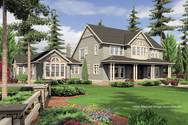 Penofin OEM Partner: Alan Mascord Design Associates, Inc.
Build Ready House Plans.
Customizable livable designs.
The Mascord Collection contains more than 600 unique, extremely livable designs in a multitude of styles and sizes ready to build. With more than 4000 additional plans already derived from those published plans and with the ability to quickly customize an existing plan to meet your specific needs, you will easily be able to find the perfect home for you, your family, and your future. From Craftsman to Contemporary, small ranch to large daylight basement - we're sure you'll love these designs..
To partner with Penofin Mascord has recently created a page of designs that feature natural wood exteriors.