Penofin OEM Partner Program

Artistic Wine Cellars – Patrick Wallen
4286 Redwood Hwy, San Rafael, CA 94903
Tel: 415-492-1450
Web: ArtisticCellars.com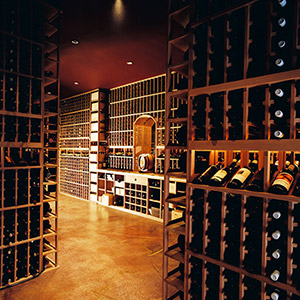 Penofin OEM Partner: Artistic Wine Cellars - Patrick Wallen
For more than 15 years, Patrick Wallen has designed, built and installed custom wine cellars and wine rooms. We design and build custom wine storage and display racks for private collectors and restaurants and all our work is guaranteed.
The pleasure of professional wine storage and display
Patrick Wallen's designs are for complete wine cellar systems, from build-out specifications, design, fabrication, installation and climate control. Upgrade an existing space or get detailed plans for your builder for a custom wine room for your new home or restaurant. Call us today at 415-492-1450 for a complimentary consultation.